16.05.2022
Why choose Agile Methodology for your Mobile App Project
There is an old saying, unity adds to productivity. It means when a few people come together to complete a task, the result is quick, top-notch deliverance.
With the increasing internet consumption as well as awareness about technology, mobile application development has become a well-needed domain of technological enhancement. As we know that different methodologies are adopted for the development of mobile applications based on various business requirements, software requirements, prototyping, application architecture, design and development integration testing, alpha and beta testing, and market analysis.
Mainly there are 4 major types of methodologies that are involved in mobile app development services - The Waterfall methodology, The Prototyping methodology, The Spiral methodology and The Agile methodology.
This blog shall describe more about agile methodology and why mobile app development Company UAE uses it.
What is Agile Methodology?
Agile methodology is a practice for top-class custom mobile app development services which includes continuous practice of repeating the development and testing procedure throughout the entire cycle of development of the application. This phase involves both development testing and revision and is one of the best and simplest methodologies to effectively turn your vision for a business into a full-fledged Software solution programme. This methodology involves application development through continuous planning, studying, improvisations, teamwork, evolutionary development, and timely delivery of complex and multifarious programs and projects.
Agile methodology, the best mobile app development services in UAE has gained immense popularity in today's various project management practices and is now adopted for all types of development: software, web, and mobile apps. Research, planning, design, development, testing, QA, and other departments.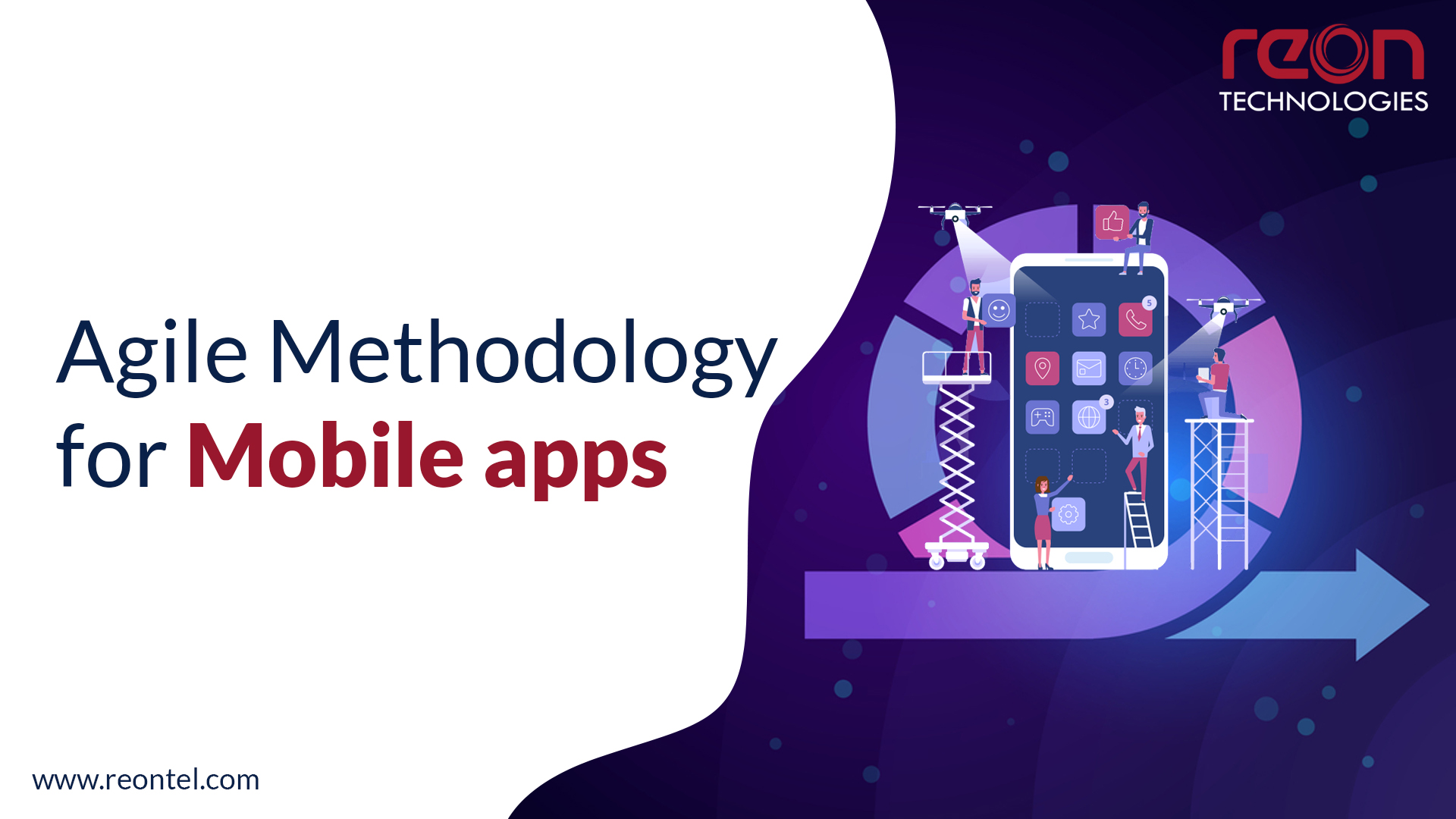 The benefits that this method is faster go to market is due to its better quality management, greater transparency, and increased business value has pushed numerous business to adopt this approach for their projects.
Why Agile Methodology in Mobile App Development
The development of a mobile app is actually a very challenging and difficult task that requires the involvement of experts and team of specialists to discuss all the requirements and initialise every need of a customer. And with the increasing advanced technologies and smartphones, it's becoming challenging to develop an application with a long lifespan with optimum performance and at the same tie, loved by the end-users.
Agile methodology for mobile application development has put forth a simple option for clients to suggest changes in the project prior to its completion. By implementing this, there is a great possibility for customer compliance and also there is a good scope for revision, renovation, and rectification within the development stages.
Listed below are some benefits of the agile mobile application development approach:
Faster Development
As the mobile application is divided into sub-projects or mini-projects with a team of collaborators, there is no delay in handling the projects and you can complete them within the time frame. Each specialist team member contributes their role and idea in the completion thus making it a lot easier and simple to assign duties and decide roles. By doing this way, each of the team members put their maximum efforts for streamlining the app development process ensuring a faster delivery.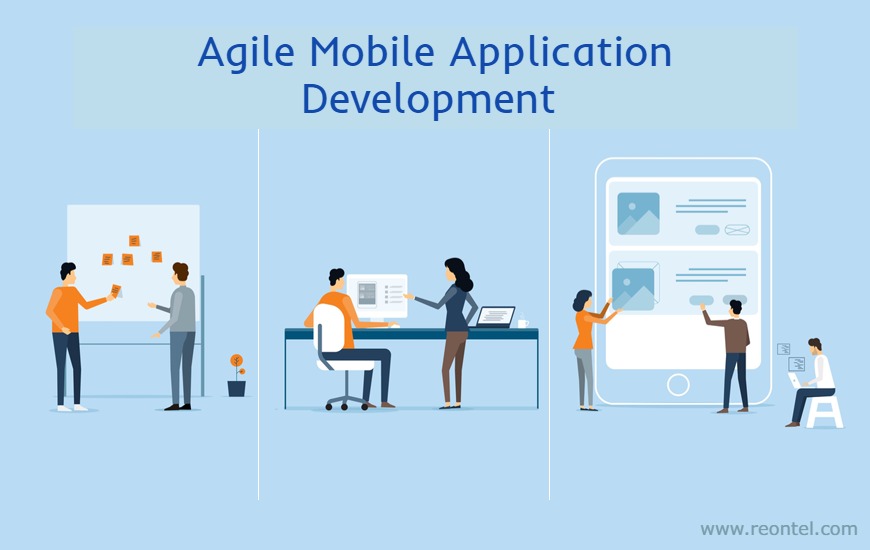 Less Chances of Errors
Due to the advanced technology in the deployment of any applications, there may be delay in launching apps. Meantime, the data collected for the app development may go outdated. This may sometime causes a poor reputation and a sceptical future in the Digital marketing technology. When we use Agile methodology in this phase, the team can manage and calculate the risk of growth of the company and the projects and can also make specific changes in sorted areas without interpreting the other areas of coding. By promoting this, the chance of errors and misinterpretation of information are completely reduced.
Improved quality
Unlike other development phases, testing validations, experimentations are done at the end of development phase. But here in Agile methodology app development, these process are validated after each step of development. This optimal quality eliminates the risk of any chance of a bug or error being left at the time of quality testing for approval of the completed project.
Uninterrupted Project management
Within a company, projects can be easily managed with a team of Specialists expertized in multiple works. When a task is assigned differently according to the skills of team members, there is a reduction in dependency management within the project. By keeping a steady and safe record of the completion of projects and tasks, the company or the team can assess whether the proposed plan is about to fulfil or not and what further actions does the team needs to take on it.
Enhanced Customer Experience
The pivotal aim of custom mobile application development is to enhance customer experience and eventually scale up the brand value. There are numerous perspectives on the product by incorporating agile methodology in mobile app development. Once this is done, the communication sessions between developers and customers becomes fully transparent eventually reducing the chance of miscommunication and inconvenience within the team
Agile methodology for mobile application development ensures full transparency with the client thereby reducing the chance of any miscommunication and inconvenience. All this effort for personalization creates a successful situation for the developers as well as the customer.
Low Cost of Development
Due to the entire team's involvement from planning to the execution stage, the app development project is completed in a short time with the available resources and money and promote quick delivery of service.
Customization
As improvisation and customization is conducted at each step according to the client requirements, there is an increased chance of delivery of services according to the choice of users using the application. The constant changes and improvements done within the application stage as per the customer requirements and the comfort of the end-user offers a great opportunity to provide a highly customized product that will eventually lead to customer satisfaction in the minds and hearts of the people using the service.
High Return on investment
Personalization or customization is the axis of successful business operations. With custom mobile application development, companies tend to reach more customers by providing better services. When the Agile methodology is implemented, the app users and app owners find very easy to test their ideas on their products at each stages and since no errors, there is a higher return on investment for them as well as for the company. With this customer friendly approach, more and more people will turn for this services. This builds great trust and reputation which is an important aspect to increase the ROI of the company.
Expanded Market Reach
We know that mobile apps take substantial time to enter the market. However, with Agile methodology technology, quick and efficient team collaborations are made within which makes the project designed and delivered on time and reach earlier in the market. This market reach is very crucial for app owners in capturing a wide audience quicker than its competitors.
Conclusion
Being a business owner, you cannot risk your mobile app to be in the wrong hands. Choosing the Agile methodology, an appropriate and user-friendly custom mobile application development is the best choice that a mobile application development company in UAE can make and if not, this is the right time to change.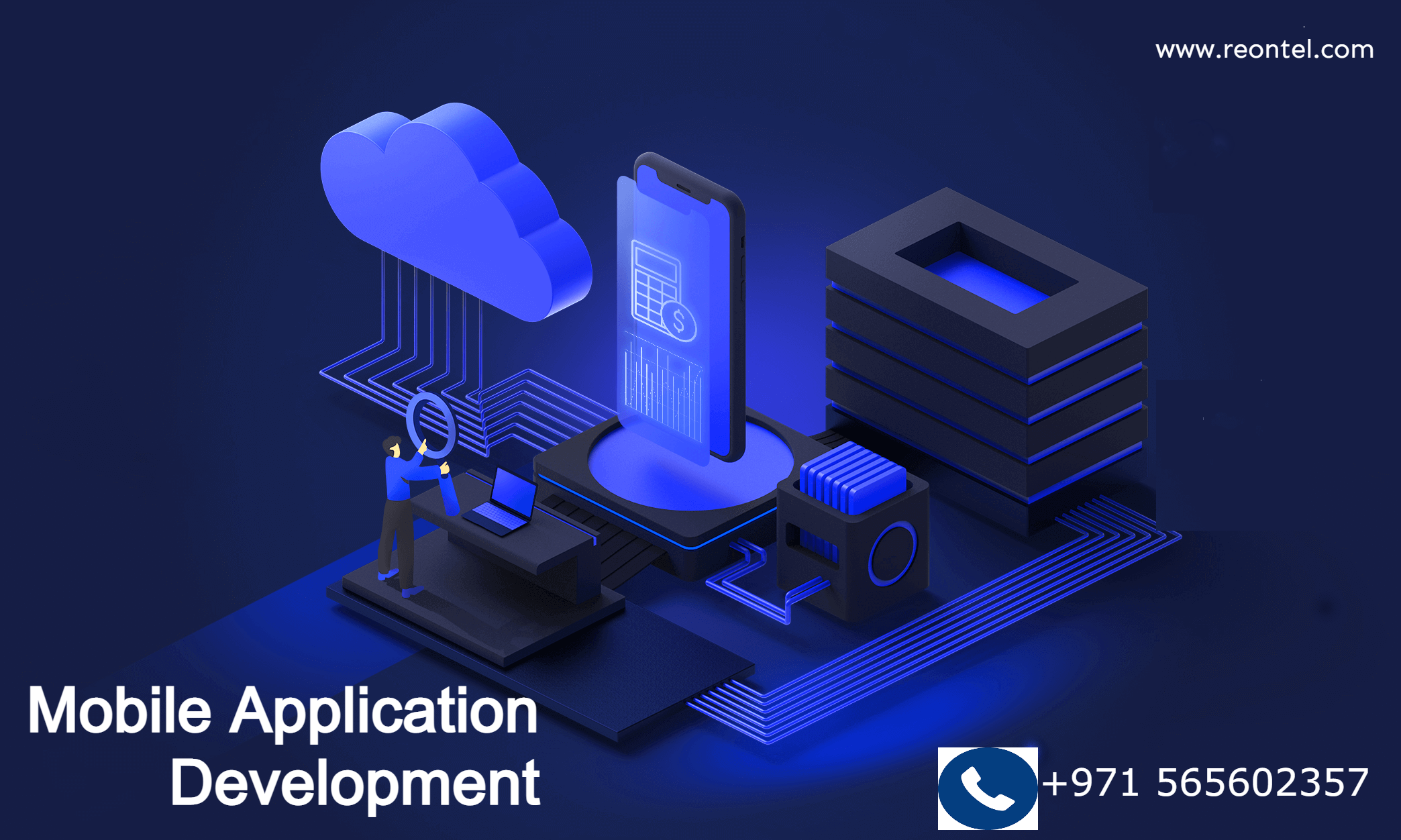 At Reon custom mobile application development in Dubai, we provide the best mobile apps for your business by maintaining transparency and optimum quality. With this methodology, high-quality apps are developed with the collaboration and teamwork of every specialist in an organization and you can deliver the best possible product and it will also help you save time and money.
After all, your mobile app is not just an asset, but a way to become successful.Reach us for your mobile app development requirements.
Analytics / Marketing / Technology